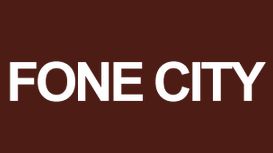 I have an iPhone 4s and my younger sister dropped it, causing it to break the screen! Thank god I found Fone City opposite Argos in St Albans city. They only had it a few days to repair it and they were pretty cheap. Now my screen is sorted and my iPhone is far from arms reach for my annoying little sister!
The USB charging port for my Blackberry Bold 9700 somehow came loose. I had no idea what to know but a mate of mine recommended I pop down to Fone CIty in St Albans city centre. When down, showed it to the guys there and they managed to repair it for me within a couple of days! The best mobile phone repair in St Albans.
---
Reviews and Ratings
B. Bee, St Albans, Hertfordshire
Absolute dire service and attitude of all staff including owner of the shop. Had screen replaced on iphone 5 - cost £60, cash paid no receipt. Only worked for about 20 mins and was worse than before. Took it back and they tried to replace it again but found a tiny lug broken inside so then accused me of dropping it (when it had not been dropped) and wanted more money. This damage could only have happened while they were fitting it or replacing it or it was a substandard part (speaking as an engineer myself). I was not going to part with anymore cash so the phone was given back in a worse condition then before as he had damaged the screen further. Will be taking this up with trading standard as they are a bunch of cowboys! Stay clear - you have been warned!