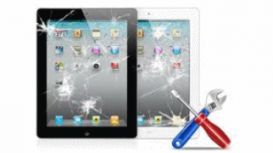 FoneTech has been in business for 6 years. We specialise in Mobile Phones unlocking & repair We can repair and unlock 99% of mobile phones, like broken screen, not charging, freezing, camera not working, signal or keypad problems, water damage etc, 24 hrs turn around service available.
Laptop and computer repair and maintenance service available as well like pc running slow, virus removal, data recovery, laptop not charging, broken screens or keypad etc. Tom-tom repair and maintenance service available.
---
Reviews and Ratings
We do not have any reviews about FoneTech available right now.